Historically, Apple Mac computers have not been very popular with gamers. And the main reason is not that the MacBook or iMac is not powerful enough, that's just all right. But there are not so many macOS-compatible games, most of them are designed for installation on Windows. By the way, installing this operating system on a Mac is not so difficult, which will allow you to play whatever you want.
But what about those users who do not play too often and do not want to install Windows specifically for this purpose? And from time to time you want to play. In this article, I will talk about which games can be played on the latest 64-bit versions of macOS.
Where can you download the game for Mac?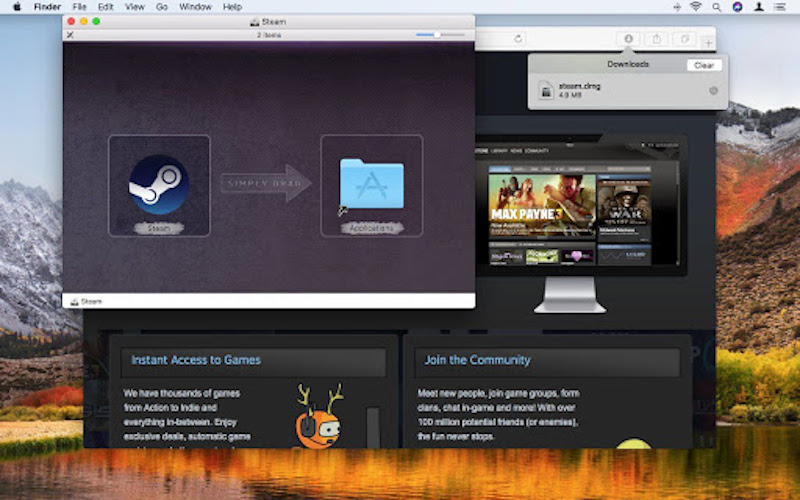 If you are not an advanced player, then first of all ask yourself the question – where can you find games for Mac? Of course, you can go to pirate warez and download a hacked toy via torrent. But as my own practice shows, this approach has a number of drawbacks. Firstly, there is not so much software on such resources, and secondly, it is often not clear whether it will run on your version of the operating system. Therefore, downloading tens of gigabytes, so that later it turns out that the game is not working is such a pleasure. The situation is further complicated by the fact that starting with macOS Catalina (10.15), the operating system completely stopped supporting 32-bit applications. And many computer games work only in such a system.
It doesn't seem like a problem, there are quite a few 64-bit Games out there, but that doesn't mean they will run on macOS Catalina, Big Sur, and later. The software must be adapted for each specific operating system. Therefore, searching for "64-bit games for macOS" would be a mistake. Most likely, you will not find anything good for such a request. The best solution, in my opinion, is to buy or download a free game on one of the gaming services.
The most popular gaming services are:
The leader in the segment, according to my personal feelings, is Steam. I don't quite like the conservative interface of the site and the official app, however, it's quite easy to find a game there using sections, tags and filters. In addition, promotions and sales of software are constantly held here.
What games are compatible with macOS Catalina and above?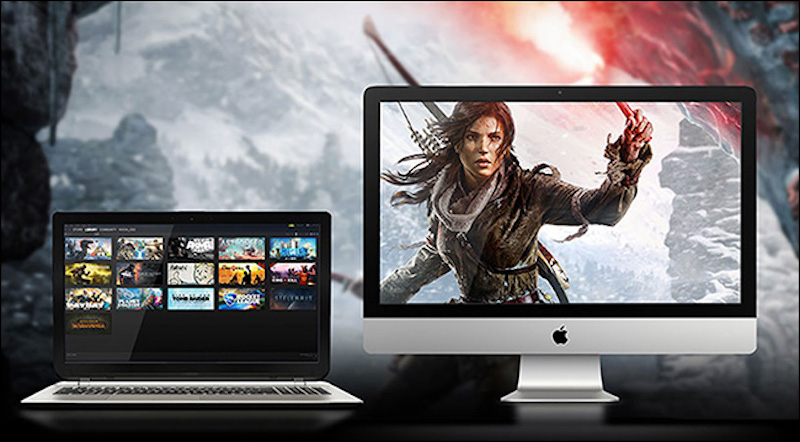 Here we come to the most important thing. As I already wrote, there are not so many games that run on Mac, and those that support the latest versions of operating systems are even fewer. I've put together a list of games for macOS Catalina:
A Total War Saga: FALL OF THE SAMURAI;
A Total War Saga: THRONES OF BRITANNIA;
A Total War Saga: TROY;
Alien: Isolation;
Batman: Arkham City;
BioShock Remastered;
Company of Heroes 2;
Deus Ex: Mankind Divided;
DiRT 4;
DiRT Rally;
F1 2016;
F1 2017;
GRID Autosport;
HITMAN;
LEGO DC Super-Villains;
LEGO Disney•Pixar's The Incredibles;
LEGO Marvel Super Heroes 2;
The LEGO Movie 2 Videogame;
LEGO The Incredibles;
Life is Strange;
Life is Strange: Before the Storm;
Life is Strange 2;
Mad Max;
Middle-earth: Shadow of Mordor;
Rise of the Tomb Raider;
Shadow of the Tomb Raider;
Sid Meier's Railroads!;
Sleeping Dogs;
Thief;
Tomb Raider;
Total War: EMPIRE;
Total War: MEDIEVAL II;
Total War: NAPOLEON;
Total War: SHOGUN 2;
Total War: THREE KINGDOMS;
Total War: WARHAMMER;
Total War: WARHAMMER II;
Warhammer 40,000: Dawn of War II / Retribution / Chaos Rising;
Warhammer 40,000: Dawn of War III;
XCOM 2;
XCOM 2 – War of the Chosen;
John Wick Hex;
Aztez;
Huntdown;
Magic: The Gathering Arena;
Phoenix Point;
Untitled Goose Game;
Rimworld;
Hellpoint;
Moonlighter;
Poly Bridge 2;
Pathway;
Surviving Mars;
A Short Hike;
Barony;
Slime Rancher;
Anodyne 2: Return To Dust;
Enter the Gungeon;
Stories Untold.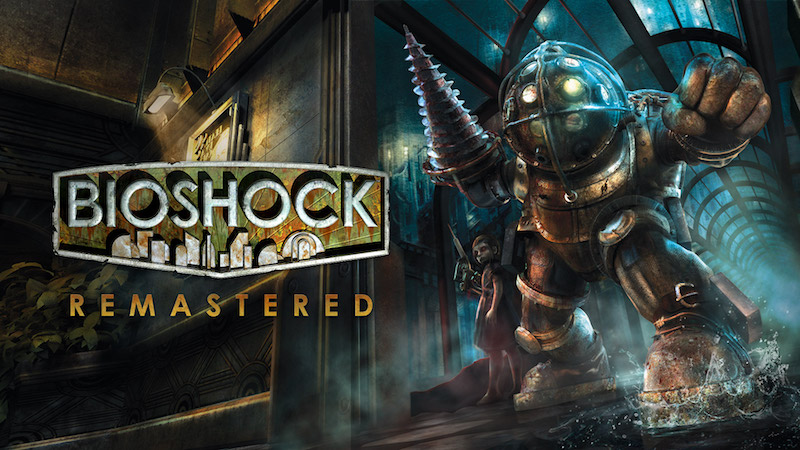 The list is certainly not complete, but as they say, we are happy with what we have. An interesting point is that classic first-person shooters are practically absent, except for BioShock 2 Remastered. In addition, I recommend reading the description carefully, since many games are not Russified (if this is important to you). And also check whether the program supports work on computers with Apple M1 (ARM). You can easily find each of these games by searching the Internet, I wish you victories!