In my tech blog, I have already published useful material on choosing a MacBook for a programmer. Today we will consider in detail the issue of selecting an Apple laptop for graphic designers, artists, 3D visualizers, web designers, and other professionals who work with photos and graphics.
MacBook requirements for design work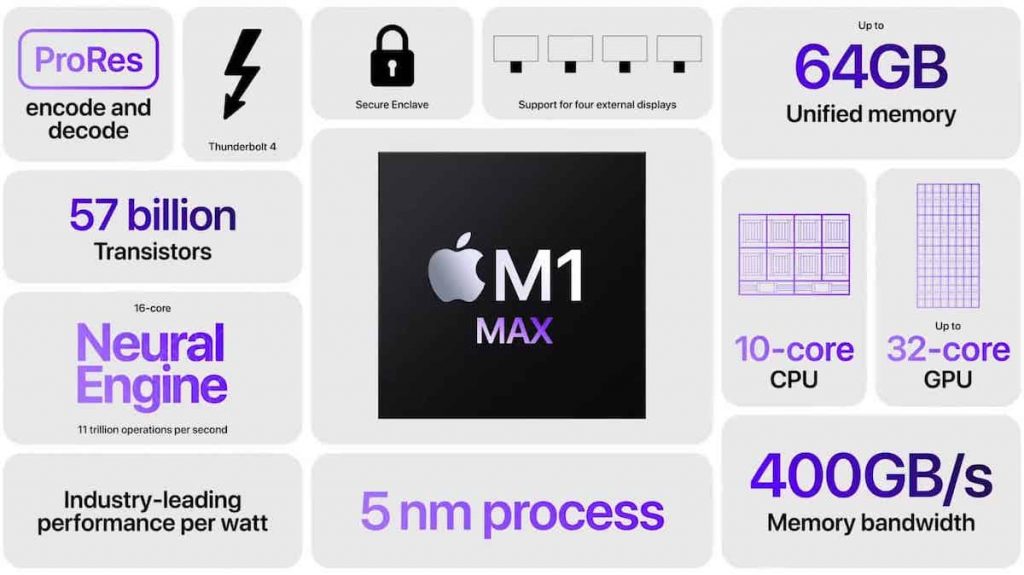 Let's start with several recommended parameters that a laptop should have. For efficient and productive work with graphics, fairly high computer resources are required:
First of all, this is the processing power of the processor for processing data arrays. The new chips M1, M2 show themselves ideally, but Intel i5, i7, and i9 do their job quite well.
The amount of RAM. This parameter determines how many processes can run simultaneously. I advise you to choose Mac models with RAM from 16 GB, preferably 32, or 64 GB.
The performance of the graphics adapter (video card). I note that on the latest Macbook models, the GPU is already built into the processor, but this does not mean at all that it is "weak". On the contrary, such chips show fantastic performance in graphics processing. On older models, a discrete graphics card must be present, because only an integrated one may not be enough.
High-quality display with extended color profile. Some venerable experts may argue that the MacBook screen as a whole is not suitable for professional work. Ideally, you need a high-quality external monitor that can be configured for maximum realism in color reproduction, brightness, etc. The question is ambiguous, but I will try to answer it. Indeed, specialized equipment is required for high-precision work. For example, if you work in the field of industrial design, where the image on the display must fully correspond to the real one when printed.
On the other hand, such a perfect match is not always required. Apple laptops are equipped with displays with excellent matrices, which is more than enough for the vast majority of designers. Especially if you work in the field of web design. Therefore, you should not concentrate too much on this parameter.
Graphic programs for macOS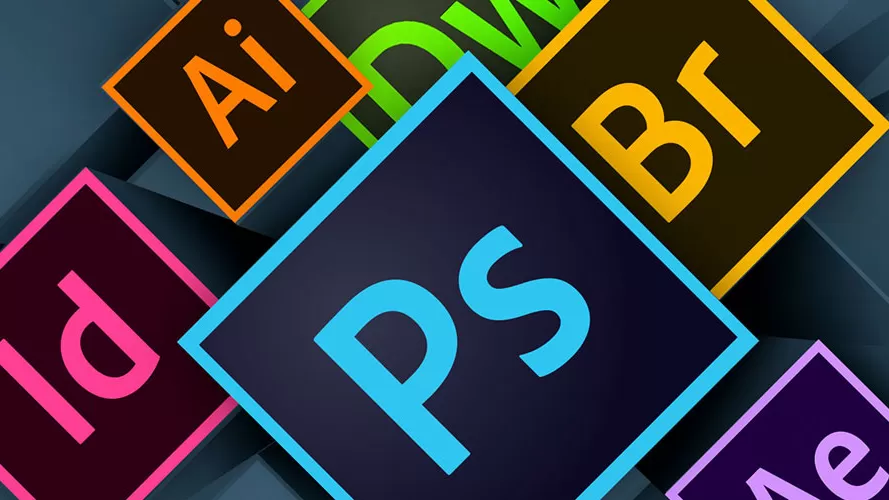 The second important question newbies ask is the availability of specialized Mac software. If you previously only worked on a Windows PC, then you may have doubts about whether the macOS operating system supports your favorite programs. Everything is outrageously simple. For MacBook, there are versions of almost any professional software and plug-ins, including native ones for models with ARM chips.
This list includes the entire Adobe package (Photoshop, Lightroom, Illustrator, InDesign, Bridge), Skitch, Sketch, Pixelmator Pro, Affinity Photo, CorelDRAW, Affinity Designer, SketchBook, Tayasui Sketches, Affinity Publisher, QuarkXPress, Typeface, FontLab, and many more. other. Thus, I can assure you that you will not experience any inconvenience when switching to a Mac. The only exception is highly specialized software, which is worth checking for compatibility. For example, you will have to install Windows on Mac for Autodesk 3ds Max.
Rating of the best MacBook models for the designer
Finally, the most interesting. I have compiled a rough list of MacBook models that are suitable for graphics work. There are a huge number of such laptops, it will be difficult to list them all. Therefore, this list is for informational purposes only, so that you can navigate when choosing. At the very beginning, there are versions of the most powerful, but also expensive Macs, then more affordable and completely budget ones. Please also note that the information is current as of the end of 2022, therefore, it may change over time.
MacBook Pro 16" M1 (2021)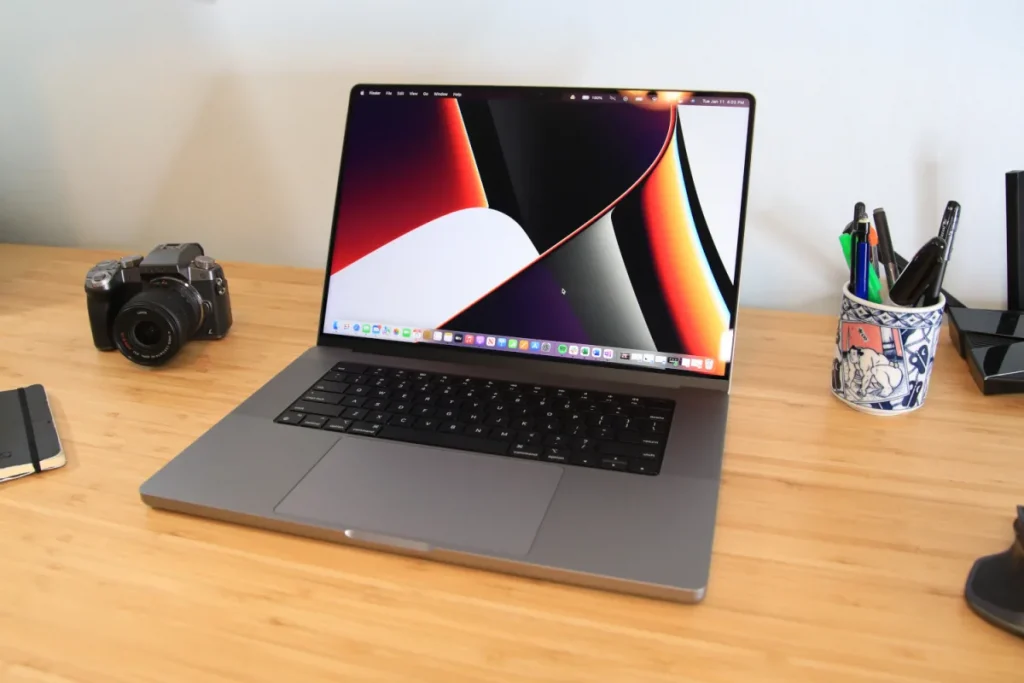 The largest and most productive Macbook Pro from the entire Apple line (display diagonal 16.2 inches, Liquid Retina XDR, brightness 500 nits, P3, True Tone). It is equipped with M1 Pro and M1 Max chips, 16 or 32-core GPU, and has from 16 to 64 gigabytes of RAM.
MacBook Pro 14" M1 (2021)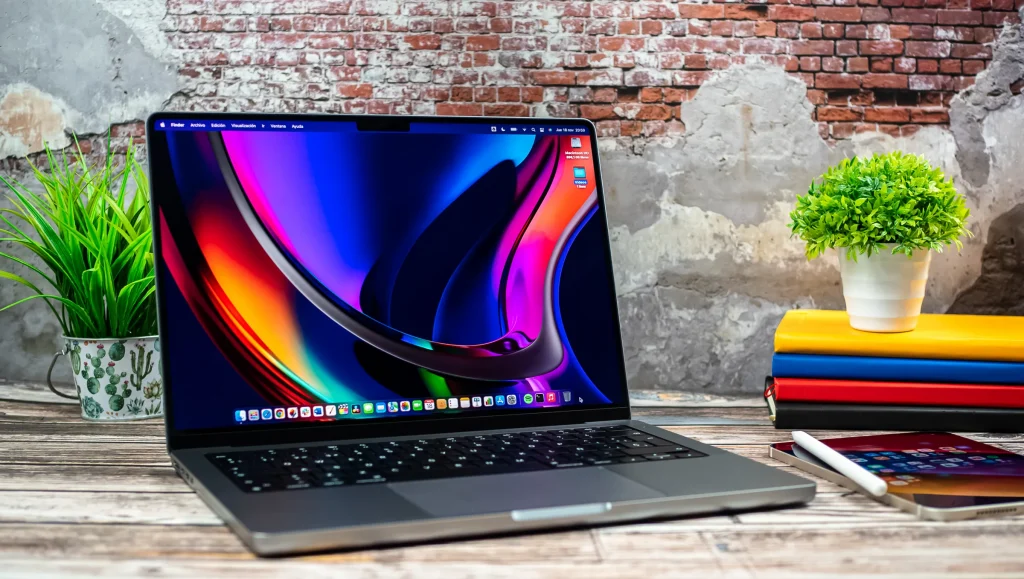 A fairly new model that has already won the love of users. The screen size of 14.2 inches (Liquid Retina XDR, 500 nits, P3, True Tone) occupies the sweet spot between 13 and 15-inch MacBooks. Equipped with M1 Pro processor, 14 or 16-core GPU, RAM 16-32 GB. There is also an advanced version with an M1 Max chip with 24 and 32-core GPU, and RAM up to 64 GB.
MacBook Pro 13" M2 (2022)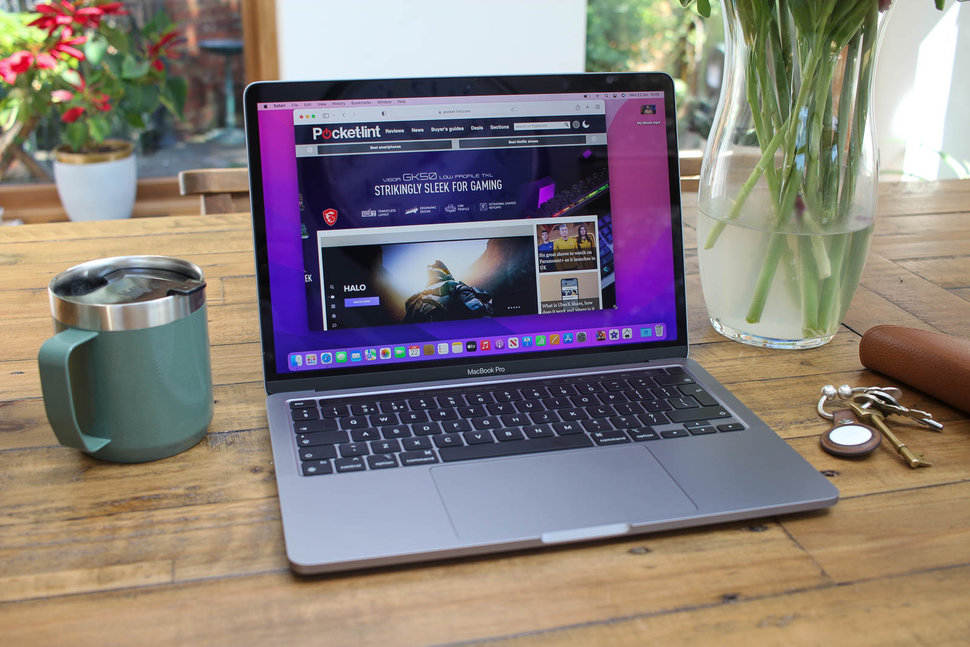 Although the 13-inch MacBook Pro is not very popular with designers, nevertheless, this model, thanks the advanced M2 chip, can give odds to the "older brothers". It has 10-core graphics and 16 gigabytes of memory. 13.3″ display (Retina LED-backlit, 500 nits, P3 wide color, True Tone).
MacBook Pro 15" Touch Bar (2018)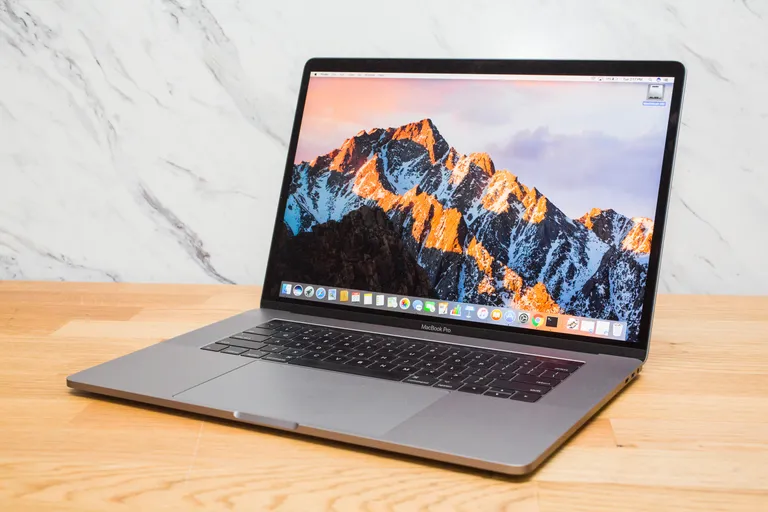 This line was produced from 2016 to 2018, and received the name "Touch Bar" for the presence of a touch panel instead of function keys. In general, there are a lot of various modifications, and all of them are suitable for professional design work. The crown jewel of the collection is the 15-inch MacBook Pro with discrete Vega graphics. Brief characteristics: Retina LED-backlit display, i9 processor, RAM from 16 to 32 GB. Radeon Pro Vega 16/20 graphics card with 4 GB of memory. In general, if you want to save money, you can take the simpler versions, with the Radeon Pro 450, Radeon Pro 555/560, and Radeon Pro 555X/560X graphics adapter.
MacBook Pro 15" Retina (Mid 2015)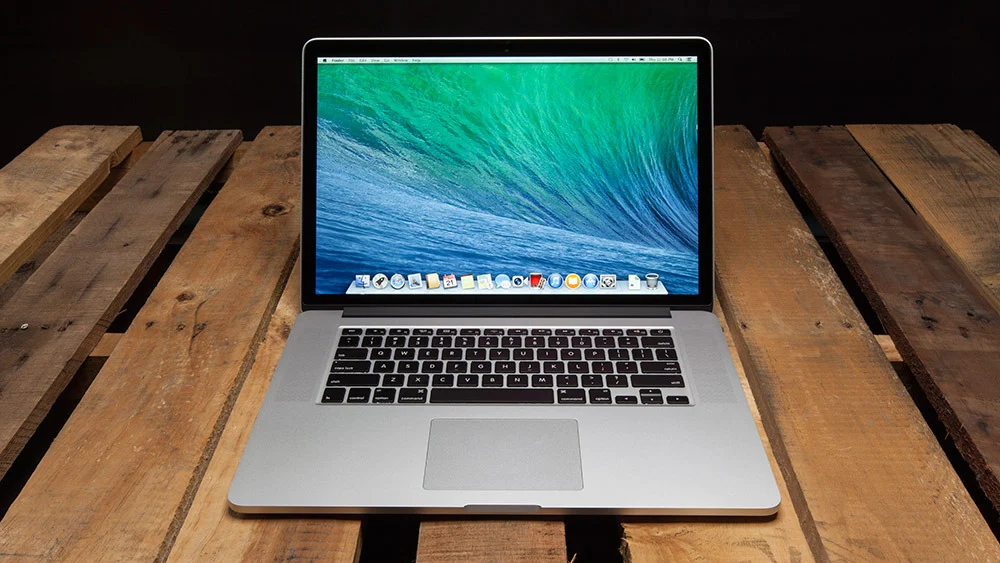 The most budget model that is still relevant is the 15-inch Macbook Pro of the Retina generation. This line was produced from 2012 to 2015. I would advise you to pay attention to the Mid 2015 version, which proved to be the most reliable. Brief parameters: Intel Core i7 processor, 16 GB RAM, Radeon R9 M370X discrete graphics card.
General conclusions
The MacBook Pro (14-inch, 15-inch, 16-inch) are great laptops from Apple that are great for graphics work. The latest models based on Apple Silicon chips (M1, M2) perform especially well, but previous versions on Intel will remain relevant for a long time.
The choice of computer depends on the budget and special requirements for technology, you need to understand that you can even do simple design on a MacBook Air or a simple 13-inch MacBook Pro. However, for truly professional use, you should choose the most productive laptop with a powerful processor and GPU, and plenty of RAM. There will be no problems with the software, there are versions of any professional programs.
I hope the material was useful, read other articles on the CheckingTech blog!