In March 2022, Apple introduced a new display. Let me remind you that this is the first update of this type of devices since 2019, when Pro Display XDR was released. However, it is impossible to call the new product a replacement for Pro Display XDR – its technical characteristics are much lower. Although the cost of 1599 dollars can hardly be called cheap either. In general, impressions of the model are quite contradictory. I offer a brief overview of the monitor.
Here's an overview of the new Mac Studio
Screen Specifications and Design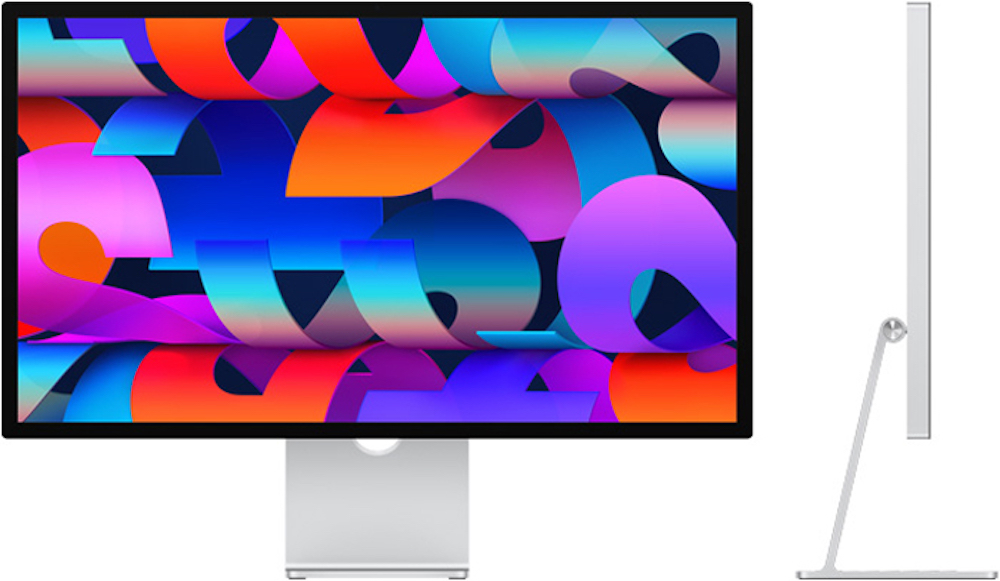 The monitor has a diagonal of 27 inches with a resolution of 5K (5120×2880 at 218 pixels per inch). The body is made from recycled aluminum and looks very similar to the larger iPad Pro. The thin edges around the screen are 12mm thick. The brightness is quite low – 600 nits, although it is quite enough for normal use. It supports over a billion colors, P3 color space, True Tone technology.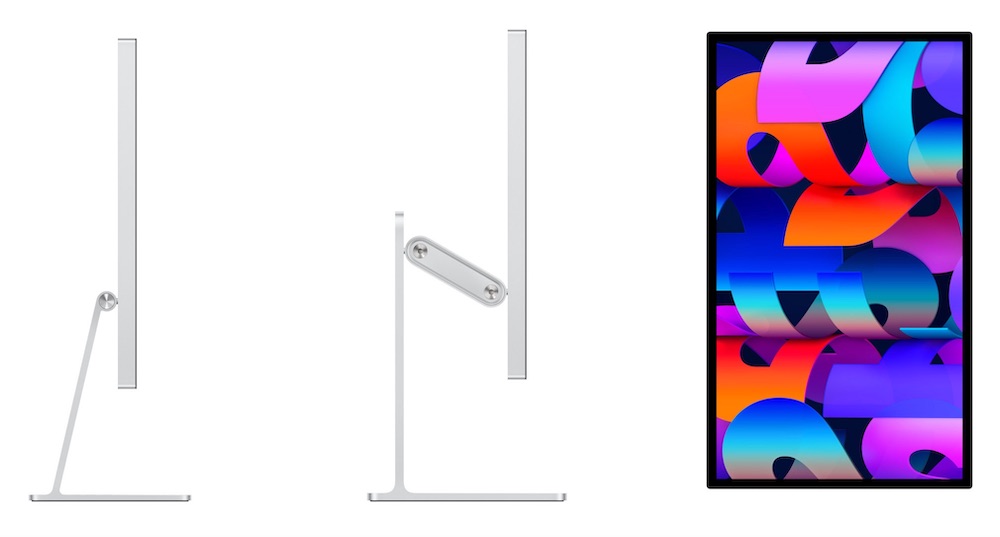 In the basic version, Studio Display has a regular stand with an angle adjustment function. Additionally, for $400, you can purchase a height-adjustable stand, or a VESA-type mount. You can also optionally order a version with a nanotexture coating ($300), which reduces glare in the image.
Sound, camera, ports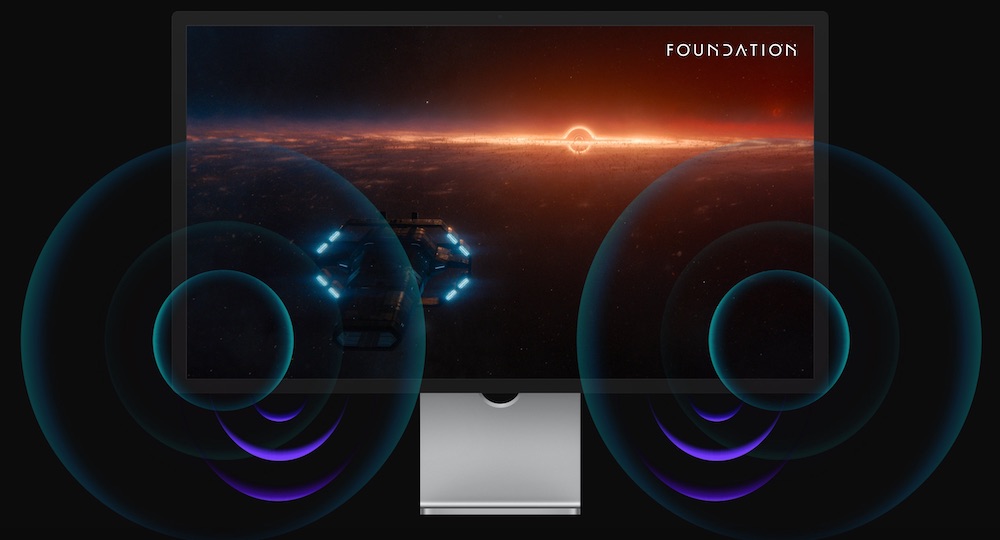 The real advantage of the display is the six built-in speakers. Its sound quality is really high, supported by Dolby Atmos technology and spatial audio. There are also three microphones in the base. But about the camera – the conclusions are less positive. Although it has a resolution of 12 megapixels and is powered by an A13 processor, the image quality is not very good. Many reviewers noticed the grainy, low brightness built-in camera. Of course, its capabilities are sufficient for video communication, but in such an expensive device, we would like to have a better camera. There are four ports in the base: 3 regular USB-C, and 1 Thunderbolt 3 (USB-C). The latter has a power of 96W, which makes it possible to charge some MacBooks and all iPad models.
Studio Display Compatibility

Interestingly, the monitor only supports macOS Monterey or later and iPadOS 15.4 and later. It can be used with the following devices:
Mac Studio (2022);
16-inch MacBook Pro (2019 or later);
14-inch MacBook Pro (2021);
13-inch MacBook Pro (2016 or later);
15-inch MacBook Pro (2016 or later);
MacBook Air (2018 or later);
Mac mini (2018 or later);
Mac Pro (2019 or later);
24-inch iMac (2021);
27-inch iMac (2017 or later);
21.5-inch iMac (2017 or later);
iMac Pro (2017);
iPad Pro 12.9-inch (3rd generation or later);
iPad Pro 11-inch;
iPad Air (5th generation).
Conclusions about the Apple Studio Display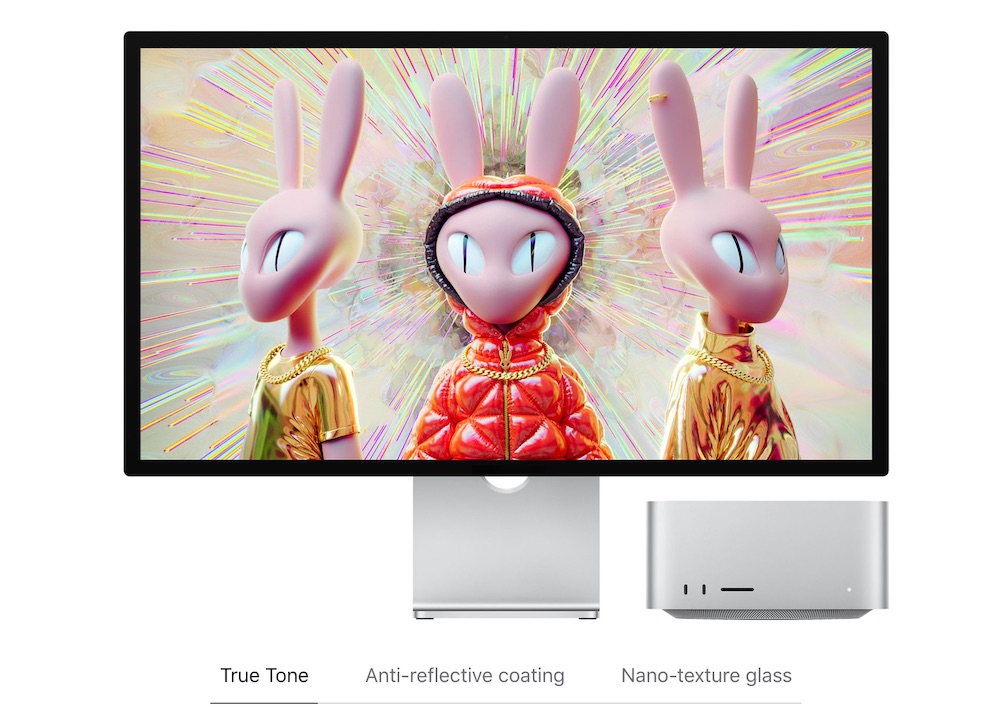 I wrote about the main technical characteristics of the new display. In general, the monitor is of sufficient quality, but does not cause much admiration. For home or office use, it is almost ideal, although it has a high cost. But professionals still have a number of questions about the product. For example, it does not support a refresh rate of 120 Hz (only 60 Hz), and the matrix is ​​​​made using outdated IPS technology, although today there are more modern ones, such as OLED. In addition, it does not support HDR mode, and the brightness of 600 nits is a very modest indicator. But, users also note undoubted advantages, for example, excellent cooling of the monitor, sound quality, design.