Power supply problems cause certain difficulties with charging the MacBook. In addition, a portable charger will also be needed for travelers or people who often work outside the home or office. If for smartphones, such as iPhone, there are a lot of various power banks, then it is more difficult to choose a laptop. However, such devices exist, they allow, if not to fully charge the laptop, then at least significantly extend its battery life. This article will look at which external batteries are suitable for Macs. On this site, you can view a list of Ukrainian interactive maps of military operations and air raid applications.
Choosing a Power Bank for MacBook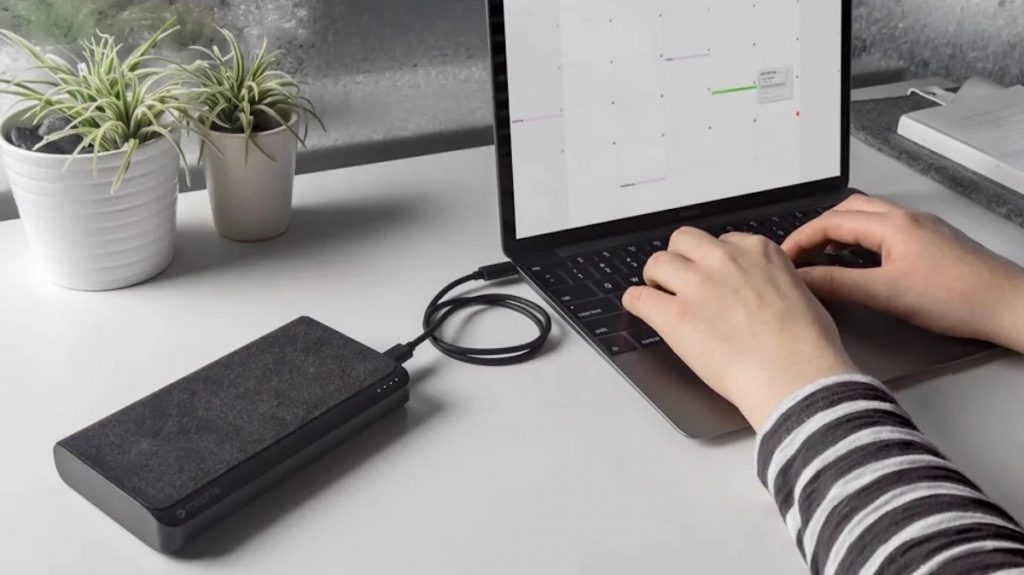 So, our goal is to choose a high-quality power bank that can quickly charge your MacBook. I must say right away that the range of such gadgets is quite limited, but there are plenty to choose from. First of all, a few words about the necessary characteristics of the device. The fact is that the laptop battery has a fairly large capacity, depending on the MacBook model, it can be either 49.9-watt-hour (MacBook Air M1) or 100-watt-hour (MacBook Pro 16" M1). In comparison, the latest iPhone 14 Pro Max has a 16.75-watt-hour battery. That is, to charge a Mac, you need a Power Bank with a high capacity.
Please note that most power banks write the capacity in mAh. This is not entirely true, because this indicator depends on the battery voltage of the device. For example, a 10000 mAh Power Bank can fully charge an iPhone with 5 volts, but this will not be enough for a MacBook with a voltage of 11.41 V. This means that the laptop will be charged, but partially. How to choose a powerful Power Bank?
It is best to focus not only on the capacity in mAh but also on the power. To do this, carefully read the characteristics and compare them with the parameters of the Mac charging adapter. For example, if the manufacturer notes that the battery is suitable for charging devices with a power of 65 W, this means that it will properly charge the MacBook Air and MacBook Pro 13 (45 W and 60 W). And for more powerful MacBook Pro 14, 15, 16 inches, 67, 96, 140 W power is required. For a simpler understanding, I give the desired characteristics of the MacBook external battery:
capacity 30,000 mAh or higher;
power depending on the Mac model: 45W, 60W, 67W, 96W, 140W (we check the marking on the charger of our laptop);
support for fast charging QuickCharge (desirable);
the presence of the necessary ports (USB, USB-Type-C).
I note that ideally, for portable charging of a MacBook, it is best to use home charging stations such as EcoFlow, BLUETTI, etc. Apple itself offers the following devices on the official website.
Mophie powerstation pro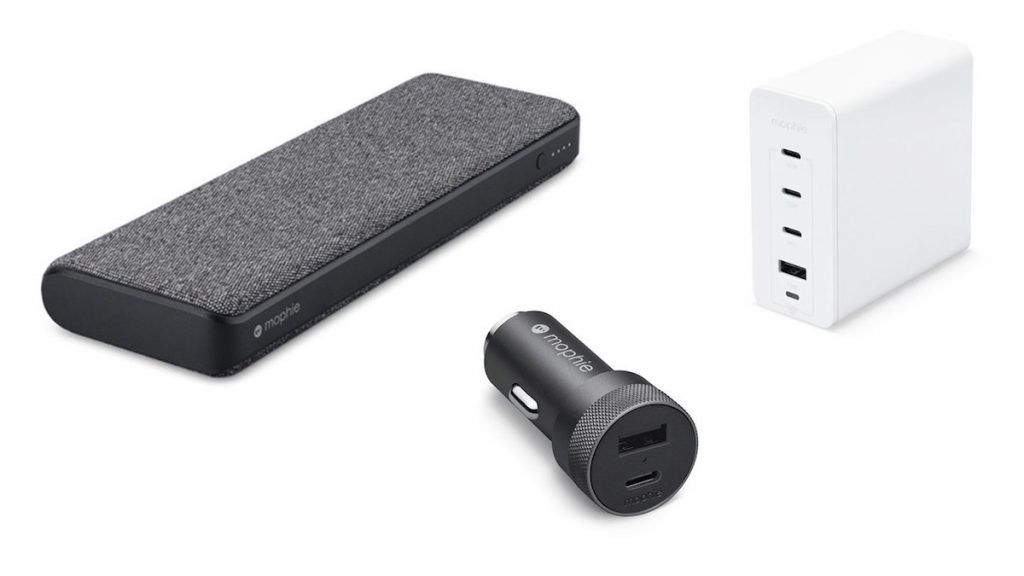 Fast charging devices up to 45W.
Capacity 20,000 mAh (enough for 8+ hours of laptop operation).
USB-C PD in/out.
Power indicator LED.
Premium fabric finish.
CalDigit TS3 Plus Dock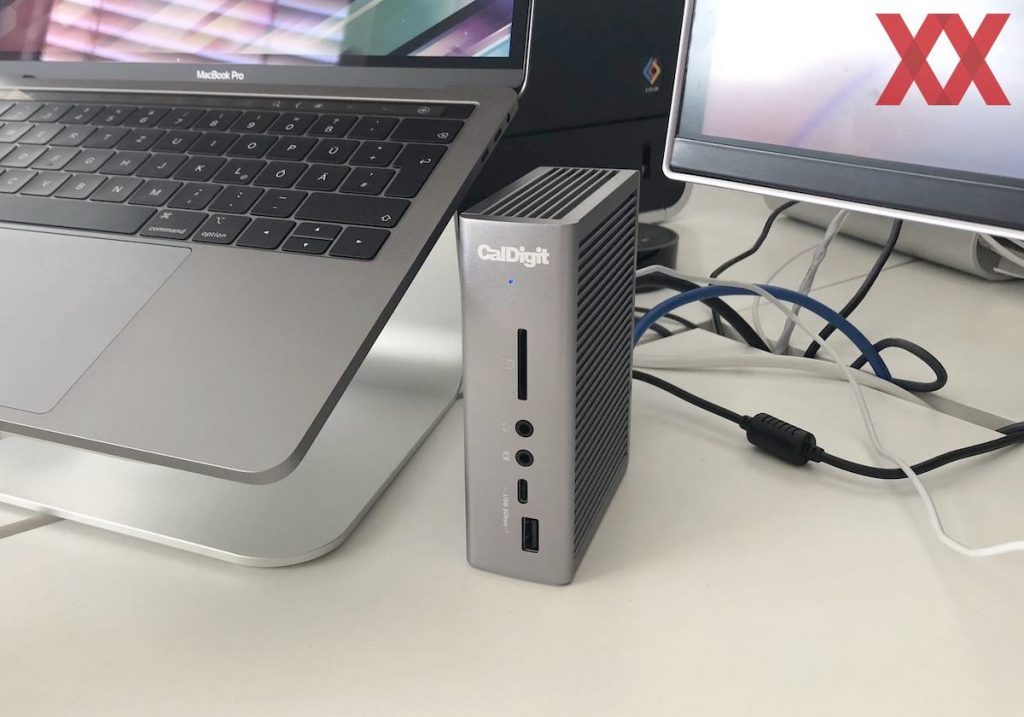 Laptop charging up to 87W (MacBook Air, MacBook Pro 13", 15").
Supports two 4K 60Hz displays or one display up to 5K 60Hz.
Two Thunderbolt 3 (USB-C) ports.
Allows daisy-chaining of Thunderbolt devices.
Five USB-A 3.0 ports and two USB-C ports.
Slot for reading SD UHS-II cards.
One DisplayPort video port.
Microphone line in and 3.5mm audio out.
Gigabit Ethernet port.
Setup in macOS using Plug and Play technology.
Brief conclusions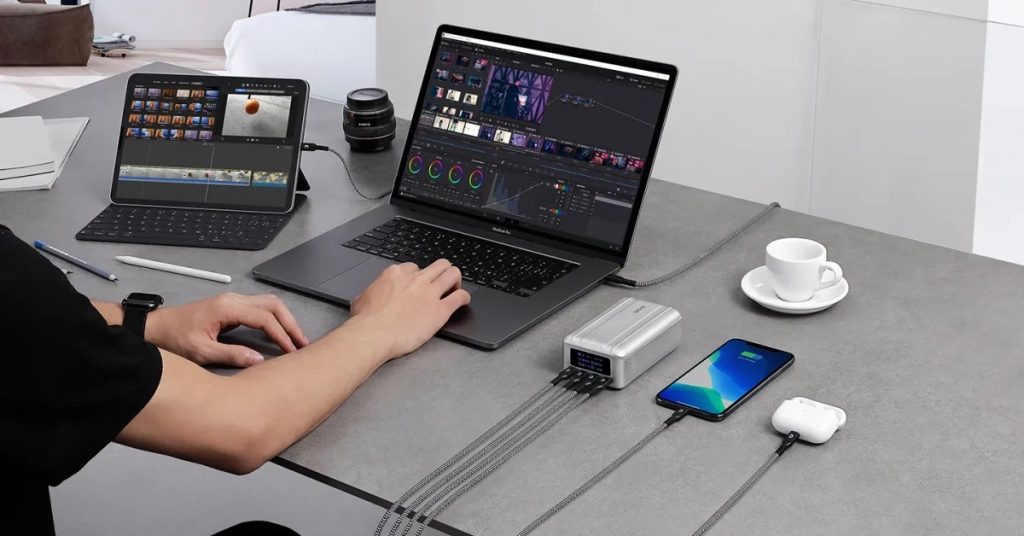 To charge your MacBook at home, you need powerful external batteries, depending on your laptop model. As well as high capacity, which is enough to fully charge the battery. It is possible to use a Power Bank from 10000 mAh, but this is only enough for a partial charge. It is best to use portable charging stations (if the budget allows). Pay attention to the condition of your laptop battery, your MacBook battery may need to be replaced. Remember that the new battery holds a charge for a long time (on average 15-20 hours), which is enough for long-term work without recharging.